About Us
Dr. John R. Grassam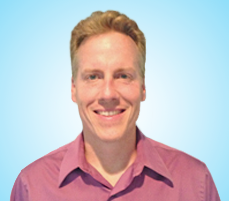 Dr. John R. Grassam Chiropractor
104 SE Lonita Street
Stuart, FL 34994
Dr. John Grassam was born in Garden City, Michigan and moved to Stuart, Florida with his family in 1983. Dr. Grassam obtained his doctorate in Chiropractic from Life University in Marietta, Georgia. After graduating he did a brief internship with his father while completing his state board exams.
Early in his career he took an interest in whiplash and focused his post graduate training in cervical acceleration/deceleration trauma, emphasizing biomechanics of injury, occupant kinematics, advanced diagnostic methodologies and case management of whiplash associated disorders. Dr. Grassam has participated in live human crash tests and has been certified in low speed rear impact crash reconstruction. He continued advancement courses in the diagnosis, treatment, and management of motor vehicular trauma. He's also had comprehensive training and certification utilizing digital motion x­ ray to diagnose connective tissue injuries.
Dr. Grassam is certified in establishing permanent impairment caused by injuries sustained from automobile accidents.
Most importantly, Dr. Grassam has enjoyed raising two wonderful children. When he's not working, he likes hiking, biking, basketball, snorkeling and scuba diving.
He genuinely loves helping people and teaching them the fundamental principles of good health. He believes that doctors should set an example by practicing what they preach. Helping people recover after injury is one of the most fulfilling aspects of his care.
Qualification & Experience
Specialities: Chiropractor