Services
Deep Tissue Laser Therapy
What is Deep Tissue Laser Therapy?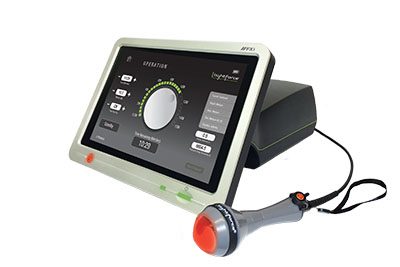 If you've been experiencing pain in your body from a sporting or a work injury, deep tissue laser therapy may be the right treatment option for you. If you have been suffering from the following, you might be a suitable candidate:
Sprains and strains
Soft tissue injuries
Post-surgical rehabilitation
Sports injuries
Tendonitis & tendonosis
Shoulder & knee
Hand & wrist injuries
Foot & ankle conditions
Many, many others
Deep tissue laser therapy can also help relieve pain and inflammation associated with the following conditions:
Fibromyalgia
Arthritic conditions
Neck pain
Sciatica
Low back pain
Knee & ankle pain
Many more!
How does it work?
Deep tissue laser therapy works by administering a powerful laser beam at the affected area of the body. The energy from the laser penetrates your skin and tissue, which interacts with the cells. This promotes circulation and healing through increased cell production and blood flow. The laser is essentially triggering your body's own healing abilities to initiate the healing process!
Is it safe?
Deep tissue laser therapy is a completely non-invasive, and non-surgical. The dosage of laser power varies based on the severity of the injury or pain. We use Lightforce therapy lasers, which are rated Class IV, meaning they provide your body with a powerful yet safe energy beam.
Laser therapy is often performed over several times a week and is best administered as part of a comprehensive relief program. At Simpson Advanced Chiropractic & Medical Center, we provide a wide range of therapies and treatments designed to help you find relief and put an end to your pain.