EMSCULPT Non-Invasive Fat Removal & Muscle Toning
Build Muscle & Burn Fat Non-surgically in the Stuart, Florida Area
Simpson Advanced Chiropractic & Medical provides EMSCULPT to tone tummies and lift the buttocks. Dr. Charles Simpson is one of a few elite physicians nationwide to unveil this non-invasive, non-surgical, no pain approach to eliminate unwanted fat and build muscle.
What is EMSCULPT?
EMSCULPT is a completely new device that is in a body-contouring class of its own. It's the first FDA-cleared energy device approved to burn fat and build muscle mass. It's a no-downtime, pain-free, non-surgical way to define the abs and lift the buttocks.
EMSCULPT contracts muscles beyond what is possible through physical training, yielding better muscle tone and enhanced fat metabolism. These results are backed by 7 clinical studies, showing fat loss as well as defined and sculpted muscles to the abdomen and buttocks following a series of 4 treatments.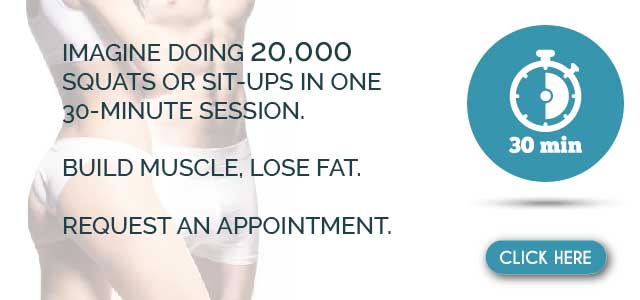 EMSCULPT is featured on InStyle (4,768,981 UVM) in the article "The Fitness Secret Drew Barrymore Says 'All the Cool Girls' Swear By". The piece features Barrymore's latest partnership with "EMSCULPT – a non-surgical, FDA-approved body-sculpting procedure that supposedly builds muscle in the area of your choosing (abs, arms, or buttocks)." Barrymore is quoted within the piece, sharing that since beginning treatments, she's been "able to exercise in a whole new way," which, of course, begins with her core.